There are so many running apps on the market. Don't think that these apps just help you calculate mileage and time. In fact, they have more powerful and intimate functions. Whether you are a big coffee or a rookie, choosing the app that suits you is the most important.
Having a great weapon for self-motivation and showing off your achievements will make you run even harder, you know?
1. Runkeeper: Clear goal management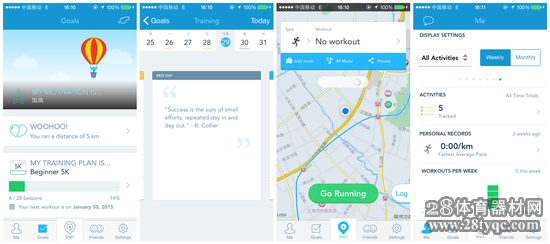 Set your goals in the Goal module and Runkeepr urges you to finish. According to the established target, Runkeeper pushes a detailed plan every day. The target progress bar is displayed on the home page in real time. The punching calendar makes your task clear at a glance.
2. Sports Tracker: Professional Data Analysis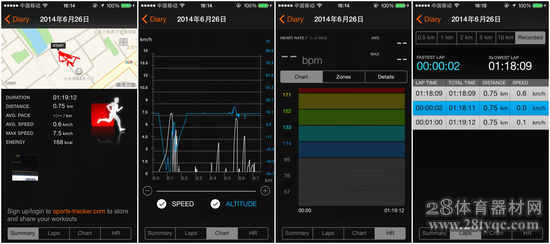 Sports Tracker is a very professional sports fitness auxiliary recording software. The cool black interface is full of action. It helps you to track and analyze the effects of exercise in the form of a chart.
3, Runtastic: A Rich Training Program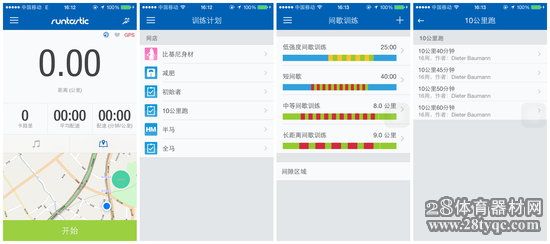 Runtasic pro is dedicated to creating the ideal partner for the user's health. The team has developed a variety of training programs: From weight loss to bikini builds, from rookie jogging to full marathon 330 goals, running is no longer futile.
4. Nike+Running: Fun social features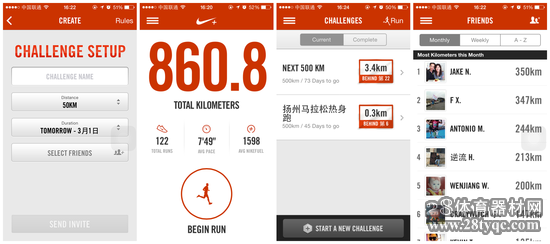 Nike+ Running's social and sharing is one of the most outstanding features. Social networking is based on acquaintance relationships, supports leaderboard viewing, encourages runners to run between PKs, and even launches running challenges to friends.
5, Tiger Swat Running: Runner-Rich Running Community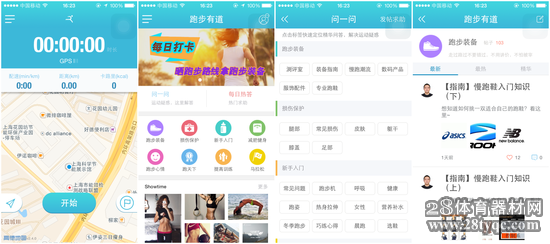 Did you run into such annoyance when you run: How do you have the correct running posture? How to choose the right running shoes? At this time, you need a running app to help you solve the problem. On the tiger's throw, running and discussing with each other, the feeling of running becomes even better.
BIO scope S1 is a digital handheld scope used to record digital photographs and videos.
It is mainly used in hospital, Clinic and medical departments for doctors and nurses to examine ear.
Advantage

1. Bigger LED Screen 3.5 inch with 720*480 resolution
2. Never hot lens with 300 thousand pixel
3. Disposable earmuff
4. examine external ear and middle ear
5. cerumen,otitis media, ear infections, perforation of tympanic membrane checking
6. Small & Light to hold, Easy to carry with aluminum box
7. Rechargeable Li-On battery to ensure 4 hours continuous working at least
8. Cheaper price
9. CE mark
Specification
Resolution

720X480

Light source

Natural white(LED)

LCD

3.5 inches special LCD screen

Minimum color difference for different viewing angle

File format

JPEG,BMP,AVI

Media

Micro SD flash card

Interface

1 mini USB,1 AV-OUT,1 SD card slot

Power supply

rechargeable lithium battery

External power

110V~220V AC 50/60HZ, Output DC 5V 500MA

Working time

3 hours for continuous working

Charging time

5 hours
Digital Endoscope
Wuxi Biomedical Technology Co.,Ltd , https://www.wxbiomedical.com